Discover the ultimate appetizer that will leave your taste buds craving for more as we delve into the world of scrumptious starters and finger foods.
Appetizers are the perfect way to start any meal, and they can set the tone for what's to come. Whether you're hosting a dinner party, going out for a date night, or simply looking for something to snack on before your main course arrives, choosing the right appetizer can be a daunting task.
With so many options available, it's hard to know where to begin. But fear not! In this article, we'll explore some of the best appetizers out there that are sure to tantalize your taste buds and leave you wanting more.
So sit back, relax, and get ready to discover some delicious options that will make your mouth water!
Classic Appetizers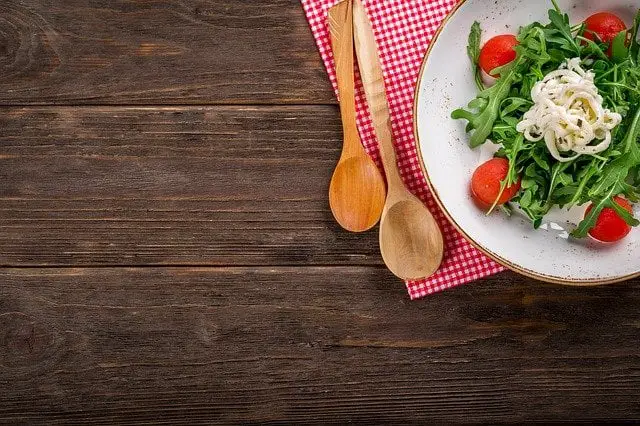 Classic appetizers are the tried-and-true starters that have been around for decades and continue to be crowd favorites. These timeless classics never go out of style and can be found on menus at restaurants all over the world.
From deviled eggs to pigs in a blanket, classic appetizers are perfect for any occasion, whether it's a casual get-together or an elegant dinner party.
One of the most popular classic appetizers is bruschetta. This Italian dish consists of toasted bread topped with fresh tomatoes, garlic, basil, and olive oil.
It's simple yet delicious and always leaves guests wanting more.
Another favorite is spinach dip served with crackers or breadsticks. This creamy dip made from spinach and artichokes has been a staple at parties for years because it's easy to make ahead of time and always disappears quickly.
And who could forget about cocktail meatballs? These bite-sized balls made from ground beef or pork smothered in sweet sauce are irresistible finger foods that everyone loves.
Finger Foods
They're easy to eat and can be served in bite-sized portions, making them perfect for sharing with friends and family. Some of the most popular finger foods include chicken wings, mozzarella sticks, mini quiches, spring rolls, and potato skins.
One great thing about finger foods is that they come in all shapes and sizes. You can choose from savory options like bacon-wrapped dates or sweet treats like chocolate-covered strawberries.
Finger food platters are also a great way to offer your guests an assortment of different flavors without having to commit to one particular dish.
Dips and Spreads
They're easy to make, delicious, and can be served with a variety of different foods. From chips and crackers to vegetables and bread, dips and spreads add flavor to any dish.
One classic dip that never goes out of style is the spinach artichoke dip. This creamy blend of spinach, artichokes, cream cheese, sour cream, garlic powder topped with melted mozzarella cheese is always a crowd-pleaser.
If you're looking for something on the healthier side but still packed with flavor try hummus! Made from chickpeas blended together with tahini paste (sesame seed paste), olive oil lemon juice salt & pepper this Middle Eastern spread pairs perfectly well as an appetizer or snack when served alongside pita bread wedges or fresh veggies like carrots sticks cucumber slices etc.
Whether you prefer savory dips like guacamole made from mashed avocados mixed in lime juice cilantro onion tomato salt & pepper; salsa made from chopped tomatoes onions jalapenos cilantro lime juice; tzatziki sauce made from Greek yogurt grated cucumber dill garlic lemon zest salt & pepper – there's no shortage of options when it comes to dips!
Skewers and Kabobs
These bite-sized treats can be made with a wide range of ingredients, from meat and seafood to vegetables and fruit. They're also easy to prepare ahead of time, making them the perfect option for entertaining guests.
One popular skewer option is chicken satay. This Thai-inspired dish features marinated chicken that's grilled or broiled on skewers until it's tender and juicy.
The marinade typically includes coconut milk, soy sauce, ginger, garlic, lime juice, brown sugar or honey for sweetness.
Another delicious kabob idea is shrimp with pineapple chunks wrapped in bacon! It's an explosion of flavors in every bite – sweet pineapple paired with savory bacon-wrapped around succulent shrimp makes this dish irresistible!
For vegetarians or vegans at your party try vegetable kebabs made up of colorful bell peppers (red/green/yellow), onions cut into large pieces along with cherry tomatoes threaded onto wooden sticks brushed lightly olive oil before grilling.
Sliders and Mini Sandwiches
These bite-sized delights come in different varieties, from classic cheeseburgers to vegetarian options like falafel sliders. They're also great for parties or gatherings where guests can mix and match their favorites.
One popular option is the pulled pork slider, which features tender shredded pork smothered in barbecue sauce on a soft bun. Another favorite is the chicken parmesan slider, which combines crispy breaded chicken with marinara sauce and melted mozzarella cheese.
For vegetarians or those looking for healthier options, there are plenty of choices as well. Portobello mushroom sliders offer a meaty texture with savory toppings like caramelized onions and roasted red peppers.
Hummus veggie sliders feature creamy hummus spread on mini buns topped with fresh veggies such as cucumber slices, cherry tomatoes, avocado slices or sprouts.
Soup Shooters
These small glasses filled with warm, savory soup are perfect for parties or events where guests will be mingling and don't want to sit down for a full meal. Soup shooters can also be used as part of a larger menu, offering guests the opportunity to try different flavors without committing to one large bowl.
Some popular options for soup shooters include tomato bisque, butternut squash, French onion, and creamy mushroom. To make them even more visually appealing, consider garnishing each shooter with croutons or fresh herbs like parsley or chives.
One thing to keep in mind when serving soup shooters is that they should be easy to eat in just one or two bites. This means avoiding chunky soups that may require utensils and opting instead for smooth purees that can easily be sipped from the glass.
Cheese Platters
They're perfect for any occasion, from casual get-togethers to fancy dinner parties. A cheese platter is not only delicious but also visually appealing, making it an excellent addition to your table spread.
When putting together a cheese platter, there are several things you should keep in mind. First and foremost is the selection of cheeses – aim for variety in texture and flavor profiles such as soft brie or tangy blue cheese.
You can also add some crackers or bread slices on the side along with fruits like grapes or figs which complement well with different types of cheeses.
Veggie Delights
From crispy cauliflower bites to stuffed mushrooms and roasted vegetable skewers, veggie delights can be just as satisfying as their meaty counterparts. Hummus with pita chips or fresh veggies is always a crowd-pleaser, and bruschetta topped with diced tomatoes and basil is a classic Italian favorite that never disappoints.
For something more unique, try making zucchini fritters or sweet potato rounds topped with avocado salsa for an explosion of flavor in every bite. With so many options available, it's easy to create an impressive spread that will satisfy both vegetarians and meat-eaters alike!
Meaty Bites
From bacon-wrapped dates to mini meatballs, there's something for everyone in this category of appetizers. For the carnivores out there, you can't go wrong with classic options like pigs in a blanket or chicken wings.
But if you're looking to switch things up, try some Korean-style beef skewers or lamb chops with mint pesto.
One of the most popular meaty bites is sliders – small burgers that pack big flavor into every bite. You can make them with beef, turkey, chicken or even vegetarian patties depending on your preference and dietary restrictions.
Another great option is steak bites served on toothpicks with chimichurri sauce for dipping – it's an easy way to serve up steak without having to worry about knives and forks.
Seafood Splendors
Seafood appetizers can range from simple and classic dishes like shrimp cocktail or oysters Rockefeller to more complex options like ceviche or sushi rolls. One of the most popular seafood appetizers is the classic crab cake – a delicious blend of lump crab meat mixed with breadcrumbs and spices that's fried until golden brown.
Another great option for seafood lovers is smoked salmon crostini – thin slices of smoked salmon served on top of toasted bread with cream cheese and capers. For those who prefer something lighter but still packed with flavor, try grilled shrimp skewers marinated in garlic butter sauce.
No matter what type of seafood you choose for your appetizer platter, make sure it's fresh and cooked perfectly to bring out its natural flavors.
Bruschetta and Crostini
Both are made with toasted bread, but the toppings differ slightly. Bruschetta is typically topped with a mixture of diced tomatoes, garlic, basil, and olive oil while crostini can be topped with a variety of ingredients such as cheese spreads or cured meats.
One great thing about bruschetta and crostini is their versatility. They can be served as an elegant starter at a dinner party or enjoyed as a simple snack on their own.
Plus, they're easy to make! All you need is some crusty bread (baguette works well), olive oil for brushing the slices before toasting them in the oven until golden brown.
Once your toast has cooled down slightly it's time to add your toppings! For bruschetta stick to fresh ingredients like ripe tomatoes mixed together with garlic cloves minced finely then drizzled over top along side chopped basil leaves followed by salt & pepper seasoning plus extra virgin olive oil for added flavor depth; this will give you that perfect balance between sweet acidity from tomato combined savory notes coming through from garlic & herbs used which makes it irresistible!
Stuffed Bites
These bite-sized treats are perfect for parties, game nights, or any occasion where you want to impress your guests with something delicious and unique.
One of the most popular stuffed bites is jalapeño poppers. These spicy little morsels are typically filled with cream cheese or cheddar cheese and wrapped in bacon before being baked until crispy.
They're sure to be a hit with anyone who loves a little heat!
Another tasty option is mushroom caps stuffed with sausage or crab meat filling. The earthy flavor of the mushrooms pairs perfectly with the savory filling, making them an irresistible treat that's sure to disappear quickly.
For those looking for something on the sweeter side, try stuffing dates with goat cheese and wrapping them in prosciutto for an elegant appetizer that's both sweet and salty.
International Appetizers
From Asian-inspired dumplings and spring rolls to Mediterranean mezze platters and Spanish tapas, the world is full of delicious small bites that will transport your taste buds across the globe. Some popular international appetizers include samosas from India, empanadas from Latin America, bruschetta from Italy, hummus with pita bread from Middle Eastern cuisine and sushi rolls or gyoza dumplings for Japanese cuisine lovers.
These dishes not only offer a unique flavor profile but also provide an opportunity for guests to try something new while enjoying their favorite drinks before dinner. So why not take a culinary trip around the world with some tasty international appetizers?
Vegan Options
There are plenty of delicious vegan options available that will satisfy even the most discerning palate. Vegan appetizers often feature fresh vegetables and fruits as well as plant-based proteins such as tofu or tempeh.
One popular option is hummus with pita chips or veggies for dipping. Hummus is made from chickpeas and tahini (sesame seed paste) blended together with olive oil, lemon juice, garlic and salt to create a creamy dip that's packed with protein.
Another great choice is bruschetta topped with diced tomatoes, basil leaves and balsamic vinegar on toasted bread slices. This classic Italian dish can easily be made vegan by omitting the cheese.
Stuffed mushrooms filled with spinach or artichoke dip also make for an excellent vegan option. These bite-sized treats are easy to prepare ahead of time making them perfect for entertaining guests at your next party!
Gluten-Free Choices
Luckily, there are plenty of delicious gluten-free options available that everyone will enjoy. From crispy vegetable chips to savory meatballs made with almond flour instead of breadcrumbs, the possibilities for gluten-free appetizers are endless.
One popular option is deviled eggs made without any wheat-based ingredients in the filling. Another great choice is a platter of fresh veggies served alongside hummus or guacamole for dipping.
If you're looking for something heartier, try making mini quiches using a crust made from ground almonds and coconut oil instead of traditional pastry dough. Or how about some spicy chicken wings coated in rice flour and baked until crispy?
Antipasto Platter
These platters typically feature an assortment of cured meats, cheeses, olives, and vegetables. They're perfect for entertaining because they can be prepared ahead of time and served at room temperature.
To create the perfect antipasto platter, start by selecting a variety of high-quality ingredients. Choose two or three types of cured meats such as prosciutto or salami and pair them with different types of cheese like mozzarella or gouda.
Add some marinated vegetables like artichokes or roasted red peppers to give your platter some color and texture. Olives are also a must-have on any antipasto plate – try mixing green olives with kalamata for added flavor.
Arrange everything on a large serving board along with some crackers or breadsticks for dipping into the dips you have included in your selection (such as hummus).
Fruit Charcuterie Board
This colorful platter is not only visually appealing but also packed with vitamins and nutrients that are essential for your body. You can choose from an array of fruits such as strawberries, blueberries, raspberries, kiwi slices or pineapple chunks to name just a few options.
Arrange them on the board in an aesthetically pleasing way by grouping similar colors together or creating patterns with different shapes of fruit pieces.
To add some extra flavor to your fruit charcuterie board consider adding some honey drizzle over the top or serving it alongside yogurt dip made from Greek yogurt mixed with honey and vanilla extract. The sweetness of these additions will complement the natural sweetness of fresh fruits perfectly.
Buffalo Chicken Dip
This creamy, spicy dip is the perfect combination of tangy buffalo sauce and tender chicken mixed with cream cheese and shredded cheddar cheese. It's typically served warm with tortilla chips or celery sticks for dipping.
To make this delicious dip at home, start by cooking boneless chicken breasts in a skillet until they're fully cooked through. Then shred the chicken into small pieces using two forks or a food processor.
Next, mix together softened cream cheese, sour cream, buffalo sauce (such as Frank's RedHot), ranch dressing mix powder (optional), garlic powder (optional) and shredded cheddar cheese in a large bowl until well combined. Add the shredded chicken to the mixture and stir everything together until evenly distributed.
Transfer your Buffalo Chicken Dip into an oven-safe dish before baking it at 350°F for about 20-25 minutes or until bubbly hot throughout.
Quinoa Arancini
These crispy, golden balls of quinoa are stuffed with mozzarella cheese and served with a tangy marinara sauce for dipping. They're perfect as an appetizer or even as a main course.
To make Quinoa Arancini, start by cooking quinoa according to package instructions. Once cooked, mix in some grated Parmesan cheese and let it cool down completely.
Then take small portions of the mixture in your hand and form them into balls around bite-sized pieces of mozzarella cheese.
Next up is coating these little bites in breadcrumbs before frying them until they turn golden brown on all sides. The result? A crunchy exterior that gives way to gooey melted cheese inside – pure heaven!
Caprese Salad Skewers
These skewers are easy to make and require only a few ingredients, making them an ideal choice for those who want something quick and delicious. The combination of fresh mozzarella cheese, juicy cherry tomatoes, and fragrant basil leaves is simply irresistible.
To make Caprese Salad Skewers, start by threading the cherry tomatoes onto the skewer followed by a small piece of fresh mozzarella cheese and then topped with a leaf or two of basil. Drizzle some balsamic glaze over the top before serving to add an extra layer of flavor.
These skewers not only look beautiful but also taste amazing! They're perfect for summer barbecues or as an appetizer at your next dinner party. Plus they're vegetarian-friendly so everyone can enjoy them!
If you're looking for an easy yet impressive appetizer that will leave your guests wanting more – try out these Caprese Salad Skewers!
FAQ
Which are the top 5 popular appetizers from different cuisines?
The top 5 popular appetizers from different cuisines are: 1) Guacamole from Mexican cuisine, 2) Hummus from Mediterranean cuisine, 3) Spring rolls from Chinese cuisine, 4) Samosas from Indian cuisine, and 5) Bruschetta from Italian cuisine.
How can one create a healthy yet delicious appetizer for a dinner party?
To create a healthy and delicious appetizer for a dinner party, one can prepare bite-sized portions of fresh fruits, vegetables, and protein sources, served with a flavorful and nutritious dip or dressing.
What are some quick and easy-to-make appetizer ideas for last-minute gatherings?
Some quick and easy appetizer ideas for last-minute gatherings include bruschetta, guacamole, deviled eggs, caprese skewers, and stuffed mushrooms.