Explore the wide range of delectable snack ideas to fill your Infladium and make your game day a gastronomic delight.
Infladiums, the football stadium-shaped party platters, are a game day must-have. They're perfect for filling with an array of snacks to keep your guests munching from kickoff to the final whistle.
Whether you're a fan of classic snacks like chips and dip, or prefer more adventurous options like mini sliders and spicy wings, infladiums offer a fun and convenient way to serve it all.
This article provides a variety of snack ideas to fill your infladium to the brim, making your game day spread a touchdown. From savory to sweet, there's a snack idea for every palate.
So, let's dive into the delicious details.
Infladium-shaped Pretzels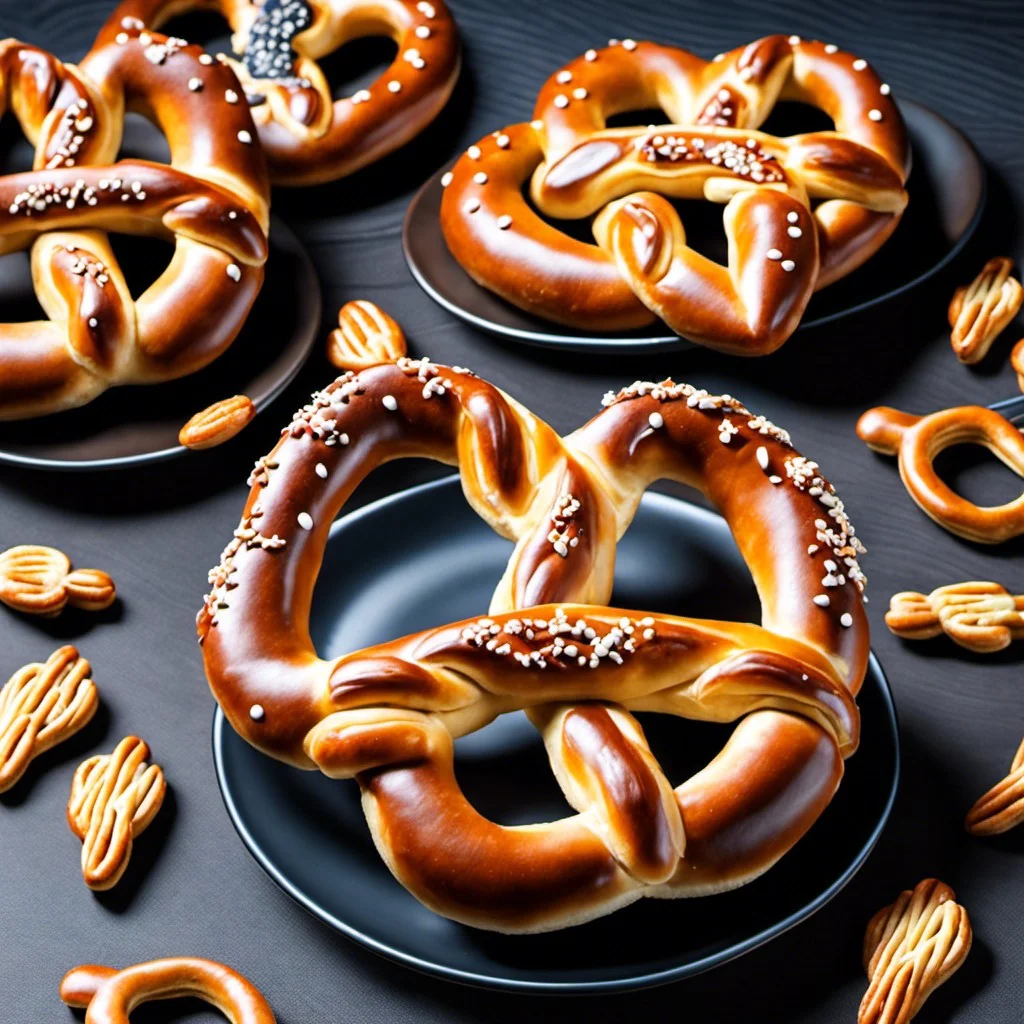 Crafting these unique, game-day treats need not be intimidating. Start with a simple homemade pretzel dough or, for convenience, a store-bought version will do just fine. Shape your dough, bearing in mind the outline of the stadium – longer on the sides with rounded ends – before boiling and baking. Sprinkle with coarse salt prior to popping into the oven for an authentic finishing touch.
Serve with a variety of dips for added interest. Classic mustard and cheese dips are traditional favorites, but consider also a spicy chilli or even a chocolate dip for a sweet-and-salty combo.
Moreover, ensure to make enough, because they're not just delicious but also make an impressive display to your game-day spread. Their thematic shape and versatility in pairing with varying dips is sure to score a touchdown with your guests!
Mini Hotdog Skewers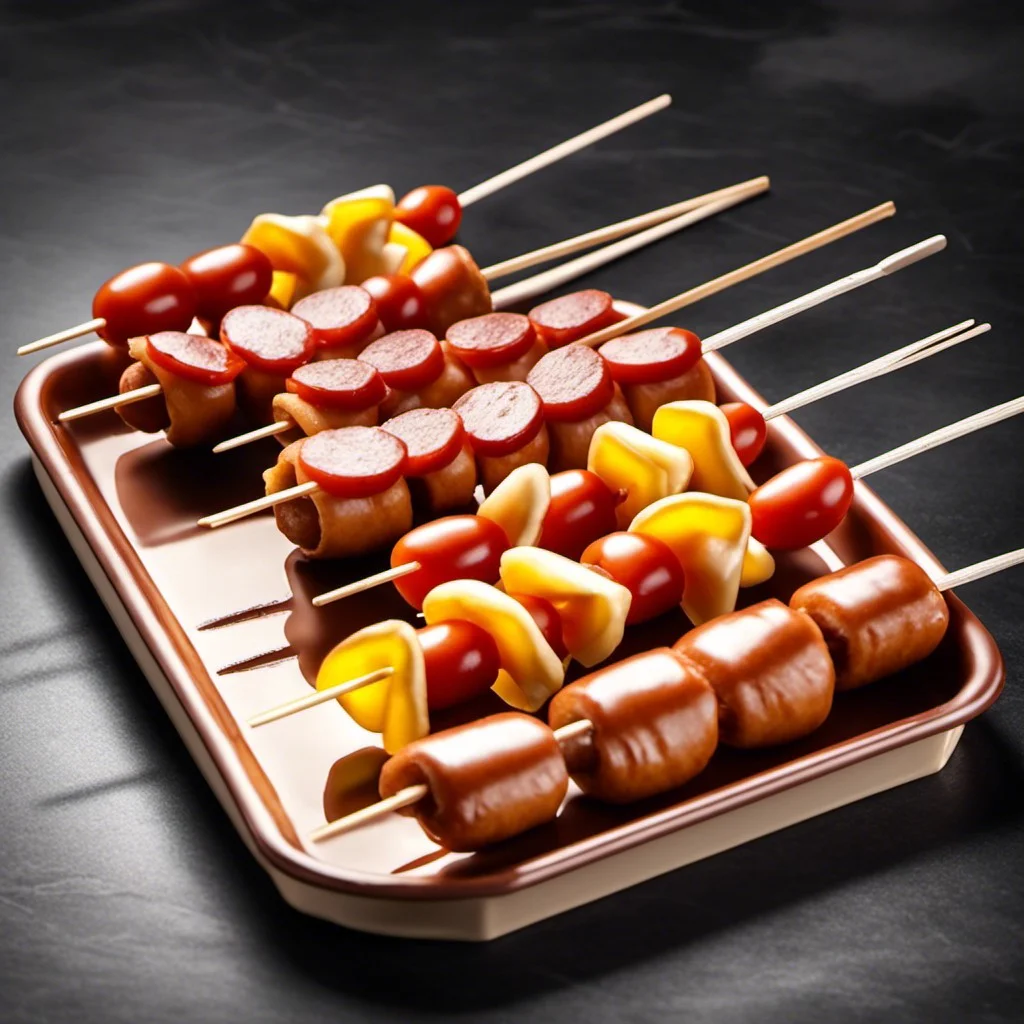 To concoct this delightful dish, start by grilling mini hotdogs until they achieve a nice, brown char. Once done, thread them on to skewers, alternating between hotdogs and other exciting ingredients. Some popular options include pickles, cheese cubes, or even chunks of bread for an added touch of heartiness.
For those who enjoy a kick, consider adding a slice of jalapeno between each piece. To serve, arrange the skewers creatively on a plate, perhaps forming the shape of a football, to stay in line with the infladium theme. Pair with a tangy ketchup or smoky barbecue dip on the side for a satisfying crunch and flavor.
This simple yet flavorful snack is sure to be a crowd-pleaser!
Cheese and Sausage Footballs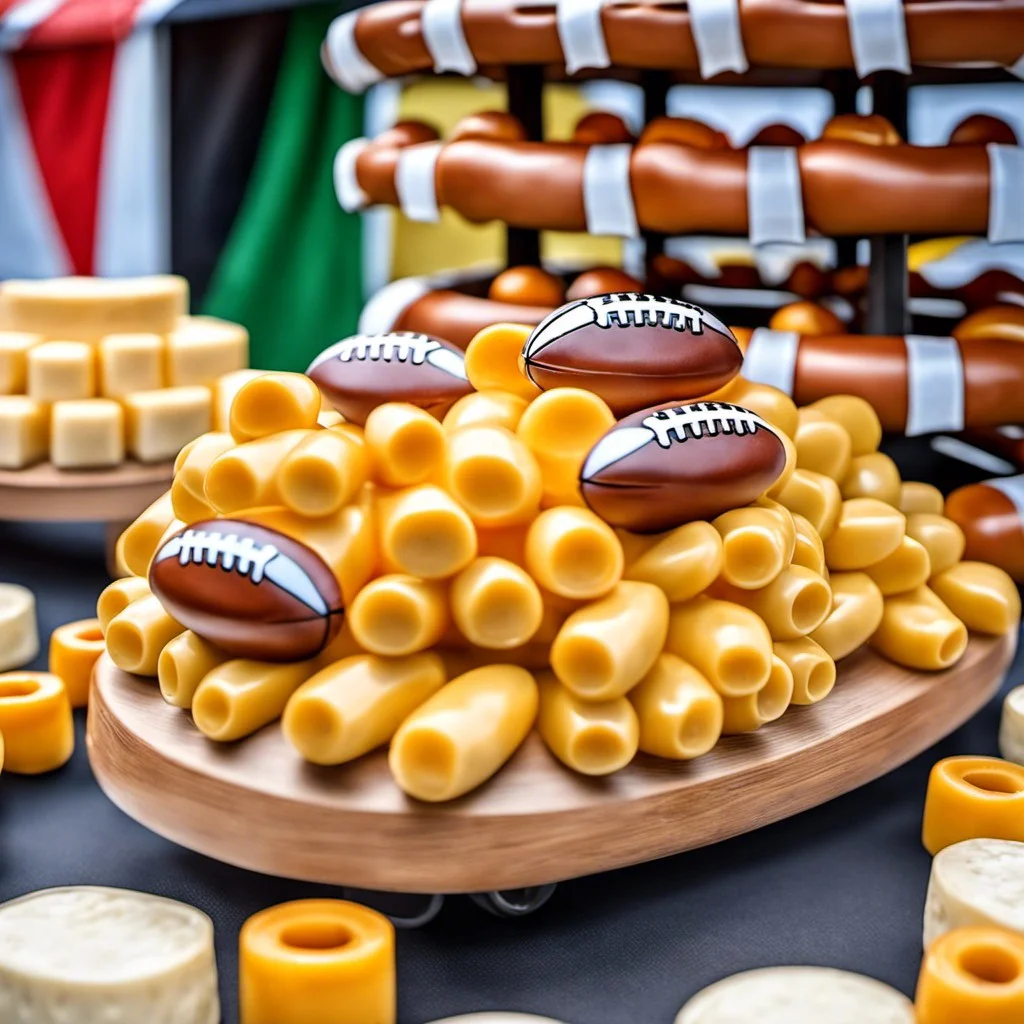 Bright and savory, these delightful treats complement the garb of any football fan. Crafting them requires simple ingredients: sharp cheddar cheese, pork sausage, and some cream cheese. Remember that color matters; select a cheddar with a bold, sunny hue to mimic the classic football look.
Firstly, mix all ingredients in a bowl until a uniform texture is achieved. Afterwards, shape your mixture into miniature footballs. Be patient here – the task may seem tedious, but the result is rewarding.
For the authentic touch, strips of string cheese can be arranged atop like the laces on a real football. Carefully place them on each sausage ball before baking.
Lastly, bake these cheese-and-sausage treats until they turn a crisp golden brown. Ensure they're thoroughly cooked, especially being mindful of the sausage. When done, these fun, delicious bites will not only be a thematic fit to your infladium snack menu but undoubtedly a crowd pleaser.
Infladium-style Popcorn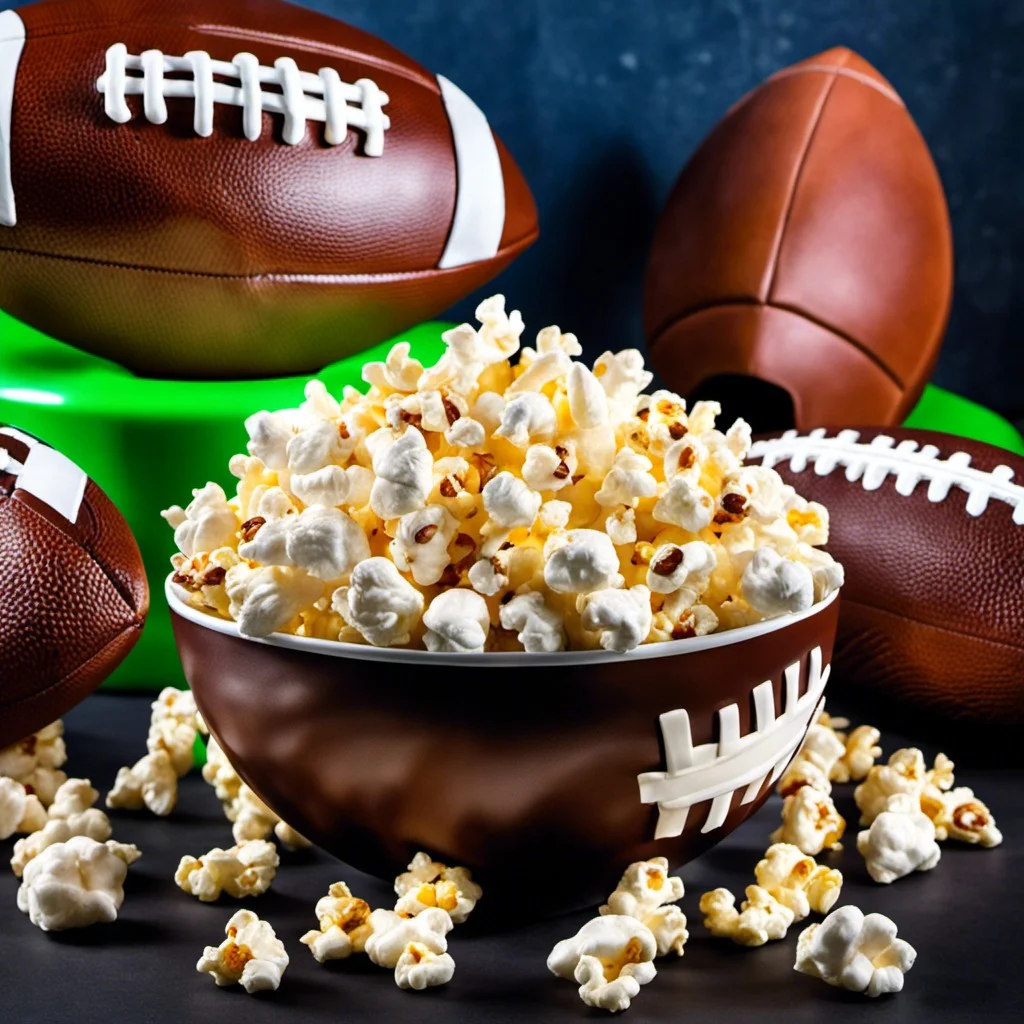 To master this unique snack idea, start by popping your favorite kernels. Then, choose a combination of savory seasonings, sweet drizzles, or spicy mixes that align with your taste buds.
One popular match is a constellation of grated Parmesan, a dusting of garlic powder, and a sprinkle of finely chopped fresh rosemary.
For sweet lovers, consider a drizzle of melted dark chocolate, finely diced dried fruits, and a sprinkle of sea salt.
To elevate it to the next level, serve in a mini infladium bowl. This festive snack not only provides a delightful crunch but also a visual appeal, sure to be a crowd-pleaser.
Layered Bean Dip in Infladium Bowl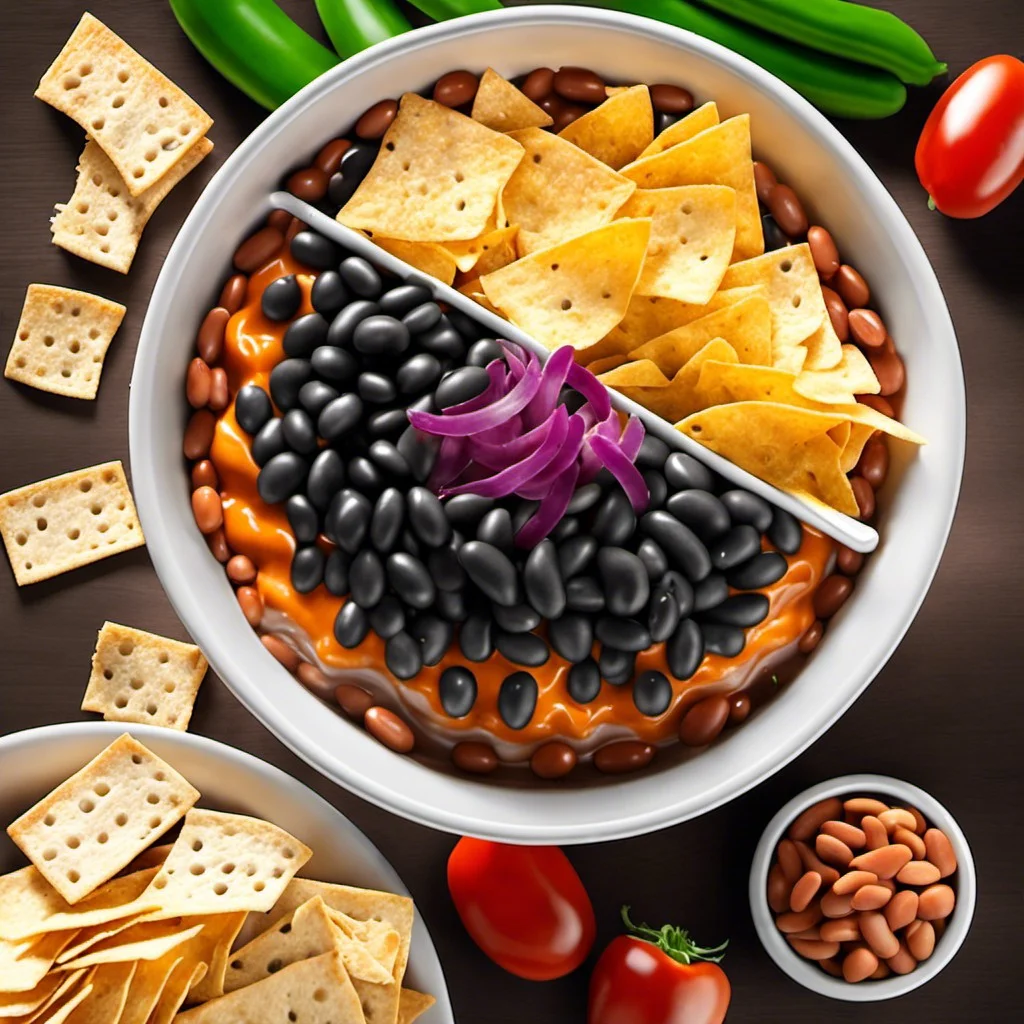 To put together this stunning game-day snack, start by layering refried beans as a sturdy, flavorful base.
Next, a blend of cream cheese and sour cream provides a tangy touch, followed by chunky salsa adding a punch of heat.
Sprinkle a generous layer of shredded cheese, such as cheddar or a Mexican blend, for that indulgent, melted goodness.
Top off with scatterings of diced tomatoes, black olives, and green onions for color and texture.
When served in an infladium bowl, this takes on not just the spirit of the game, but also the eye-catching allure of the stadium itself.
Guests can scoop up the layers with tortilla chips served on the side.
Remember, the goal is to build flavors throughout the layers, so consider adding in extras like guacamole or roasted corn kernels based on your preference.
Additionally, using a clear infladium bowl enhances the visual appeal, letting the vibrant layers shine through.
It's not just a dip, but a conversation starter adding to the thrill of your party.
Meatball Sliders On Infladium Platter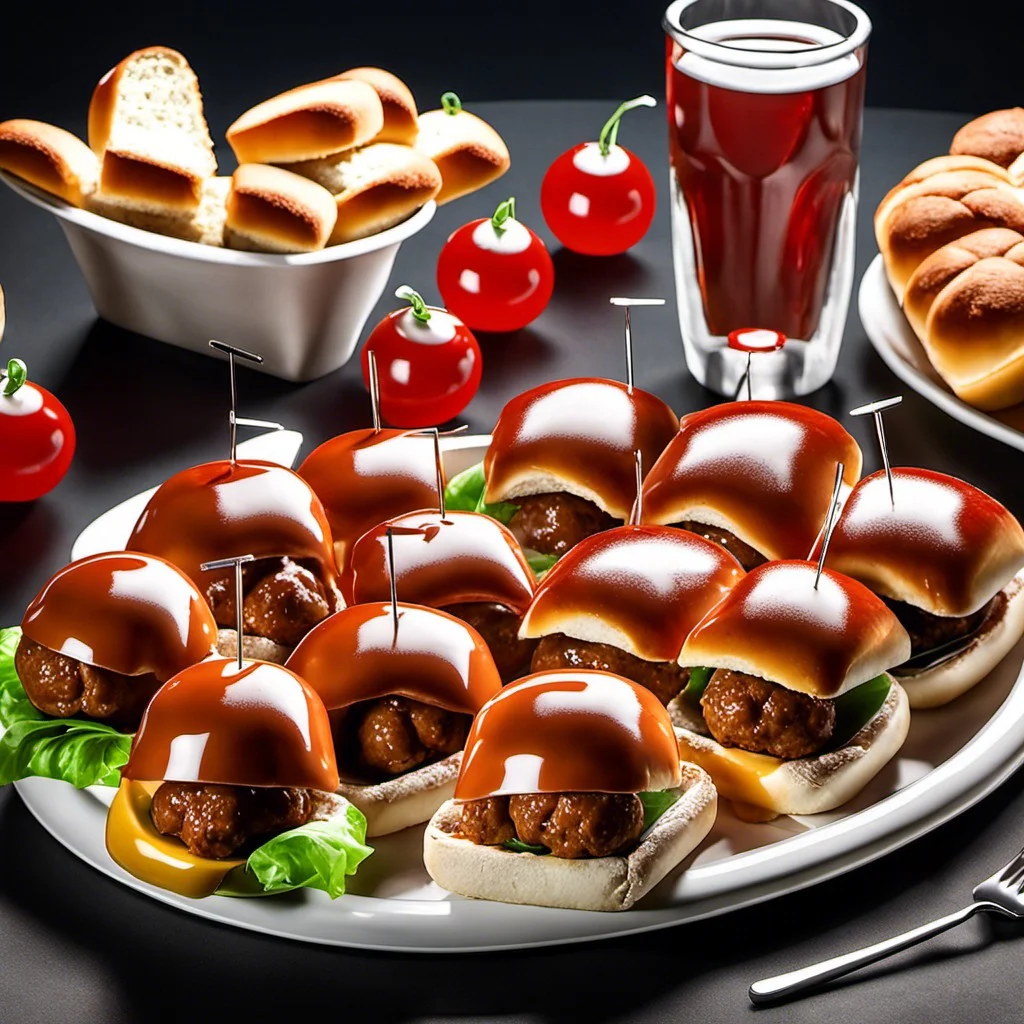 Securing the spotlight on any snack table, this dish turns traditional meatball sliders into a festive fanfare.
Start with small, soft dinner rolls – perfect for easy handling and delightful bites.
Create juicy meatballs, mixing quality ground beef with an array of flavors like Worcestershire sauce, finely chopped onions, breadcrumbs, and egg, producing a succulent, mouthwatering core.
For a tangy twist, homemade tomato sauce made with ripe tomatoes and a balance of Italian herbs complement the delicacy of the meatballs.
Layer each slider with a meatball, a spoonful of tangy tomato sauce, and a sprinkle of grated mozzarella.
Broil briefly until the cheese melts, and you've got an irresistible mini feast.
Display is key in adding the Infladium essence.
Arrange these sliders on a large serving platter in a design to mimic the iconic Infladium look, creating an edible centerpiece that champions the spirit of the game.
The pairing of rich flavors and playful presentation ensures these meatball sliders are a memorable touchdown.
Chicken Wings With Infladium Themed Sauce
Moving to the next tantalizing dish, a party's not complete without the king of appetizers – chicken wings. To incorporate them into our infladium theme:
1. Choose the Wings: Opt for a mix of both drumettes and wingettes. Both contain flavorful and succulent meat that holds well under savory sauces, just make sure to cook them until golden and crispy.
2. Sauce Selection: Conceptualize a custom infladium-themed sauce which could range from a spicy buffalo to a sweet BBQ. Your sauce should ideally reflect team colors or football elements for that extra festive touch. For instance, a green jalapeno sauce or classic orange buffalo sauce can portray field and ball hues respectively.
3. Presentation: Arrange the wings creatively around the infladium-themed bowl, imitating stadium seats. It's not only visually appealing but also adds a fun twist that heightens the football viewing experience.
Remember, an entertaining game day experience is not just about the sport, but also the delicious food that pairs with it.
Pizza Bites On Infladium Tray
Showing up to your next game night with these mouthfuls of joy could earn you the MVP award for the evening. Start with mini pizza dough rounds, add a dollop of marinara sauce, choice toppings like pepperoni or olives, and a sprinkle of mozzarella cheese. Bake until cheese is bubbly and golden.
Arrange these bite-sized delights on an infladium tray, possibly grouping them by topping to cater to your guests' diverse tastes. The layout not only exhibits a thematic reverence for the game, but it instantly lifts the food presentation by turning a simple snack into a festive, football-inspired feast.
Take it up a notch by serving with a variety of dipping sauces such as ranch, honey mustard, or spicy barbecue sauce. You won't just score points for aesthetic; these pizza bites are a taste touchdown that captures the fun and spirit of the game in every bite.
Stadium-theme Cupcake Designs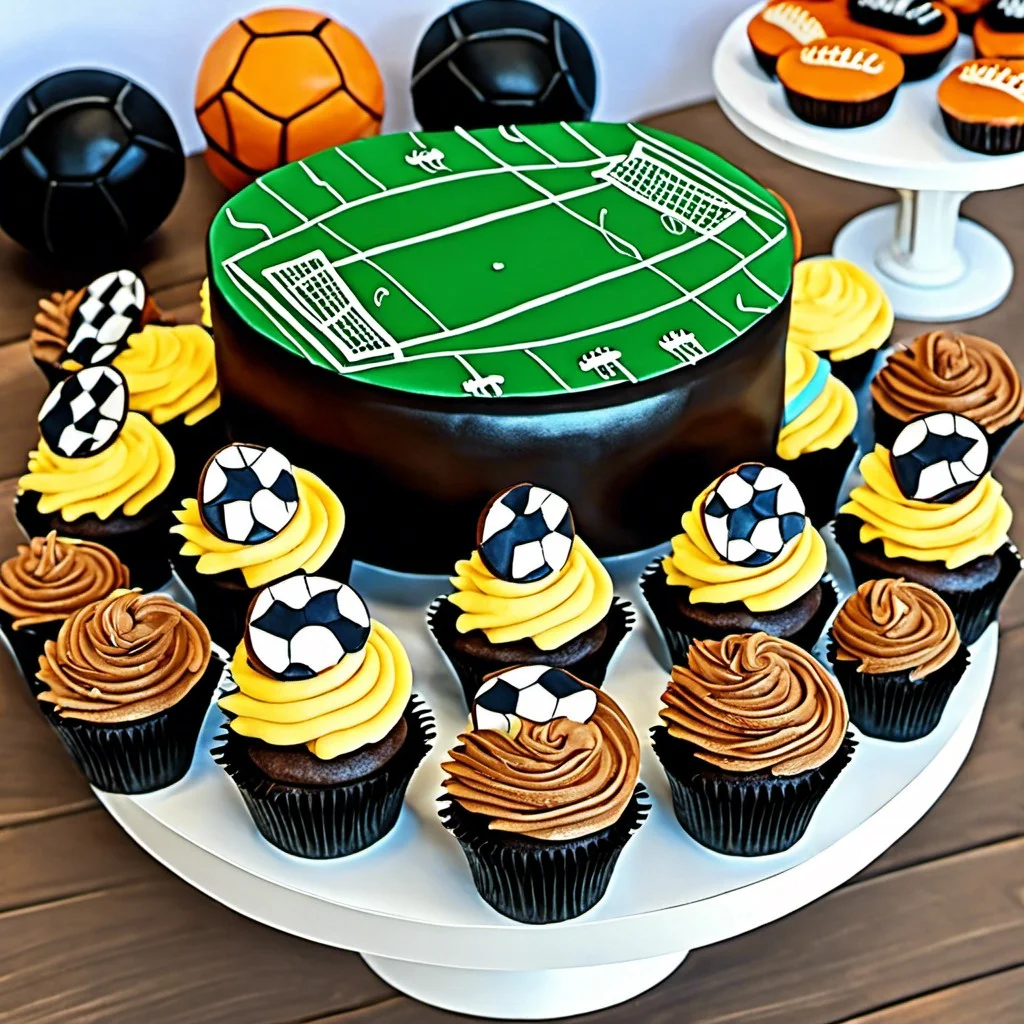 Feeling creative? Consider transforming a basic dessert into an edible homage to the beloved infladium. Creating stadium-themed cupcakes involves focusing on the details.
Decorate with green frosting to mimic the grassy field and use thin white icing for marking the yard lines. Small candy pieces can serve as the players.
If you're not artistically inclined, no fear! There are numerous food coloring markers available in the market that can assist with the details.
Remember, the key to success here is patience and a steady hand. So, dive in and let your inner Picasso shine!
It will add a fun and surprising element to your snack line-up, and make your cupcake display a central, conversation-starting feature of your tailgate spread.
Infladium Shaped Sandwich Sliders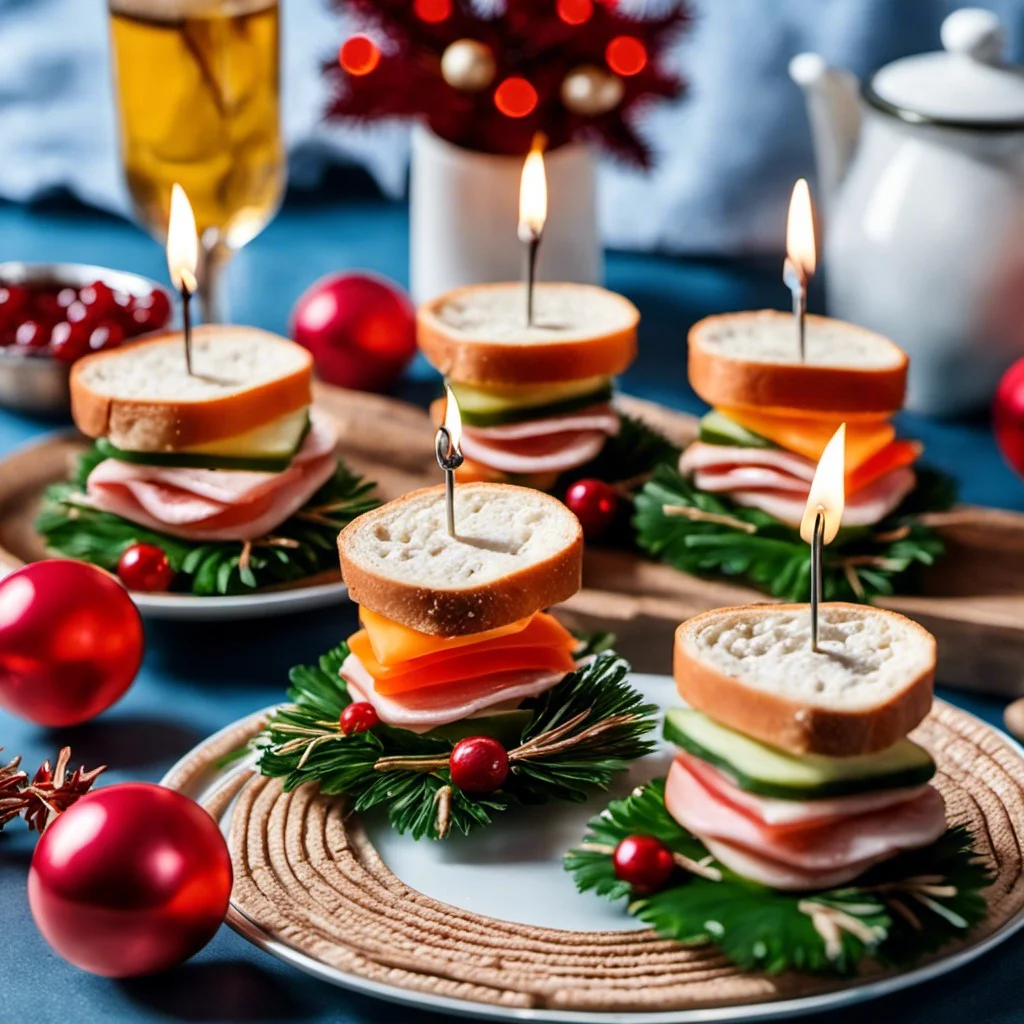 Crafting these delicacies is a simple yet enjoyable process. Start with an assortment of your favorite deli meats such as ham, turkey, roast beef, and even salami. Opt for flavorful cheeses: think cheddar, Swiss, or Monterey Jack. A variety of condiments and toppings like lettuce, tomatoes, pickles, onions, mustard, and mayo offer a chance to customize each slider to personal taste.
The key is to assemble the sandwiches on dinner rolls or mini buns, ensuring they're the perfect size to fit in an infladium serving tray, resembling miniature stadiums. Slice each roll in half, layer on the chosen ingredients, cap it with the other half of the roll, and voila – a tasty treat is ready for the game day!
Presentation is everything, so arrange these sliders on the tray to create a visually appealing layout. Varied colors and textures of the sandwiches not only make the platter look enticing but also mimic the spirit of the jampacked stadium.
Lastly, consider employing a few different sandwich varieties to parallel the diversity of a real stadium crowd. This allows guests to select their slider of choice, making the infladium shaped sandwich sliders a versatile addition to any snack lineup!
Veggies and Dip in Infladium Dish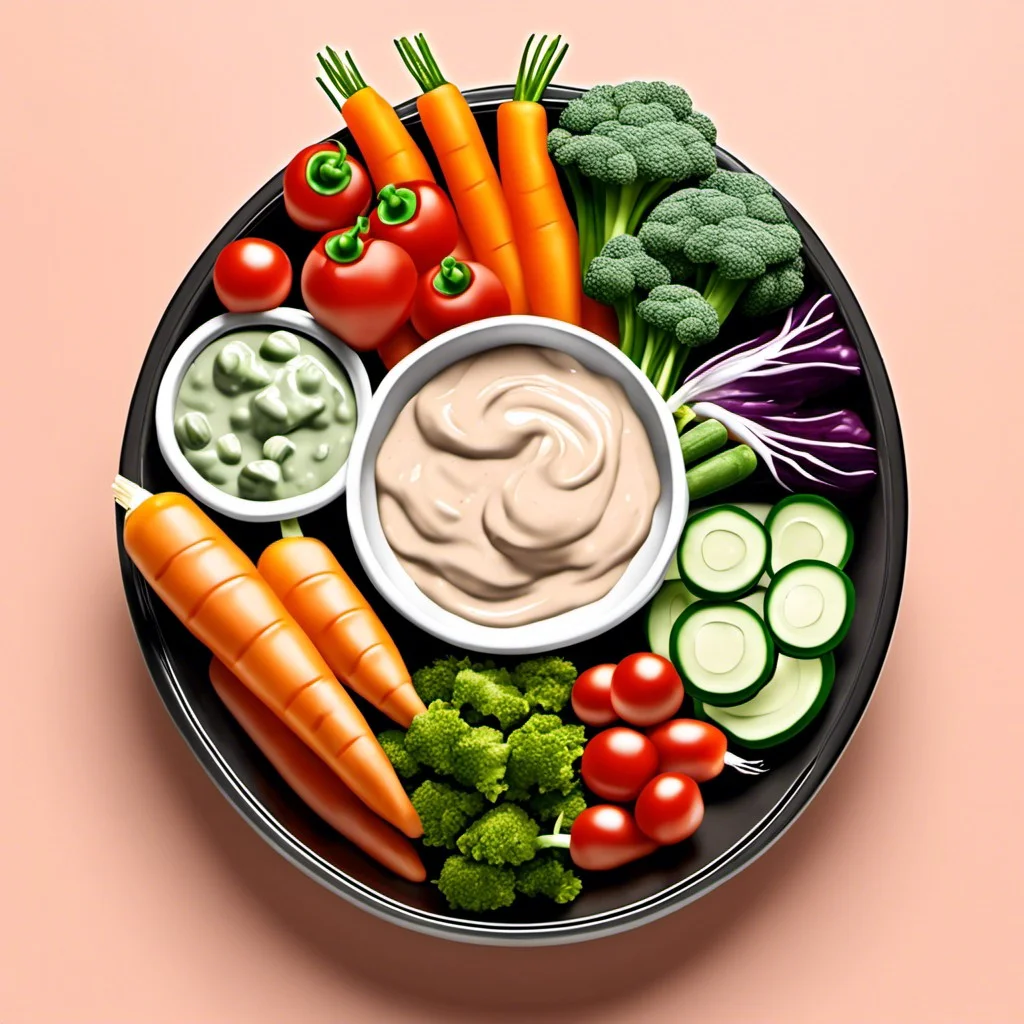 Opting for a healthier path on the snack-aisle should not mean a compromise on fun. Here's where beautifully cut vegetables combined with delicious dips presented in an infladium dish steal the show.
Firstly, decide on a wide variety of colorful vegetables such as carrots, cucumbers, bell peppers in green, yellow, and red, adding a vibrant aesthetic appeal to your dish.
Next, let's level up with the dips. Offering a selection can cater to diverse taste preferences. Think zesty hummus for an earthy flavor, tangy ranch for a classic taste, and perhaps a bold blue cheese for those daring in the tastes.
Remember, presentation is crucial with this dish. Think of arranging the veggies to mimic the crowd in a stadium, with dips taking center stage. Show off your creativity by adding a few baby potatoes as footballs to stay true to the infladium theme.
Note that this dish is ideal for early game-time, being light, refreshing and versatile; appealing to both adults and kids. It also adds color and balance to your infladium setup, well complementing other heavier, richer snacks you'd have on display.
Cheeseburger Sliders Served in Infladium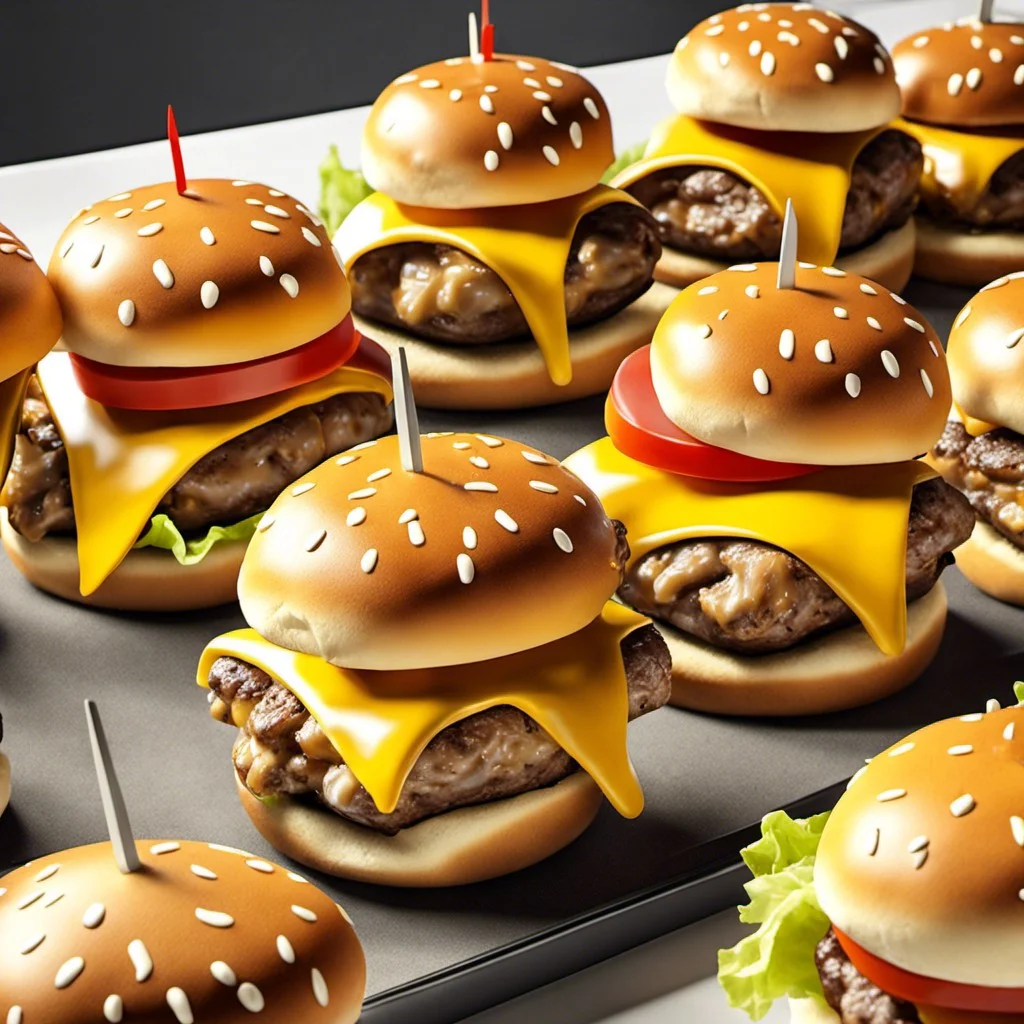 For a touchdown-worthy treat, cheeseburger sliders are the go-to choice. Preparation is simple: mini ground beef patties fried to perfection, topped with a slice of cheddar, and sandwiched between soft, bite-sized buns.
There's a twist, though: serve them in a stunning infladium. How, you may ask? Choose a sizeable infladium serving dish, layer the bottom with fresh lettuce or coleslaw for that vibrant touch.
Arrange your glistening sliders neatly onto the greens, mimicking spectators in a stadium. Pair it up with mini toothpick flags for a fun, sporty feel. Remember, ketchup and mustard are essential counterparts, served in separate mini inflatable dishes.
And the secret for a standout serving? Keep those tantalizing sliders warm until they're ready for the taste test!
Nachos in Infladium-shaped Tray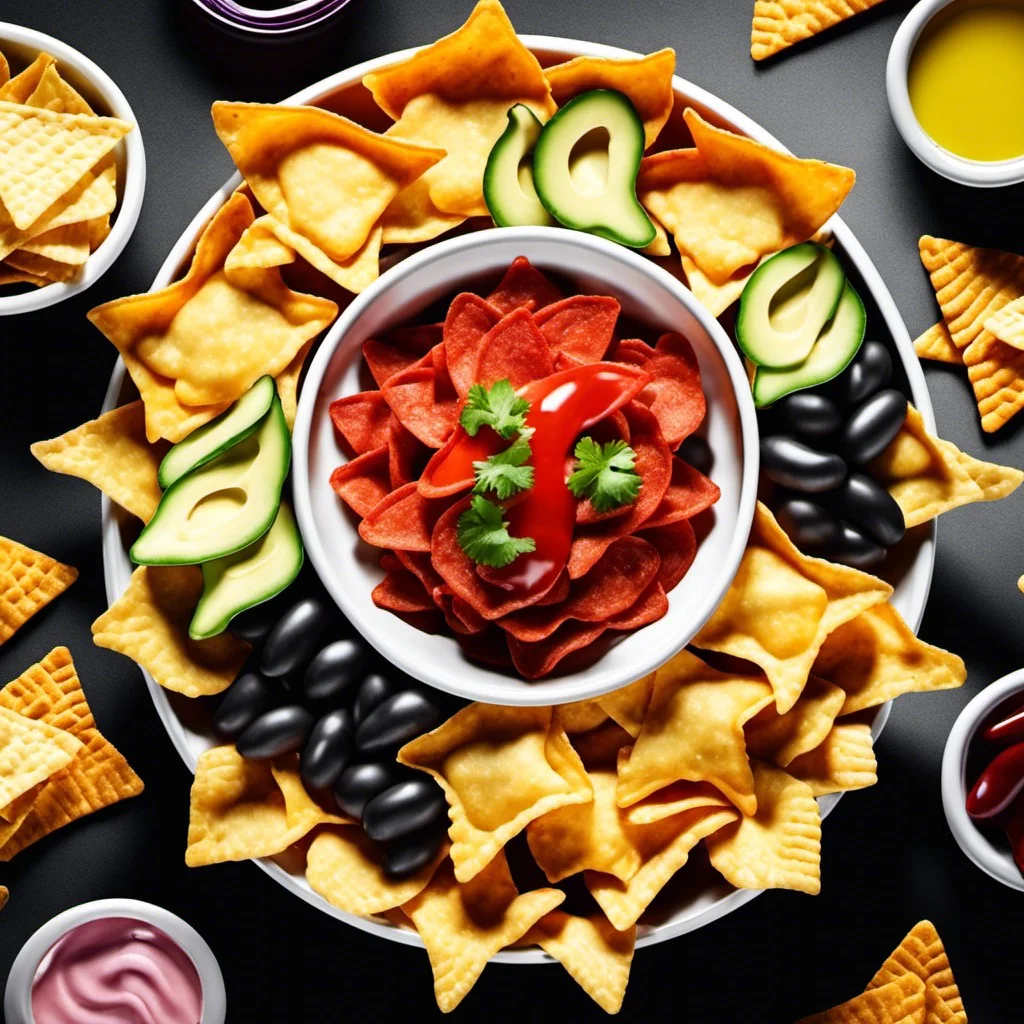 Loaded with vibrant toppings, these nachos are a visual feast that matches the energy of a packed stadium. Assemble a classic blend of tortilla chips, melted cheese, black beans, olives, tomatoes, jalapeños, and generous dollops of sour cream. This variety of textures and flavors brings the excitement of the game to your taste buds.
A top tip is to build it in layers – chips, toppings, then repeat, ensuring every bite is packed full of flavor. Also, baking is preferred to microwaving for even cheese distribution and crispier chips. Finally, arrange your nachos smartly on the infladium tray, replicating the buzzing atmosphere of a live game.
Remember, presentation is the key to wowing your guests. For instance, olives could be strategically placed to resemble players, creating a fun, interactive snack experience. And for an extra kick, add a spicy salsa in the middle of the tray to mimic a football pitch. Enjoy this playful, edible version of the stadium experience.
Infladium-sized Doughnut Holes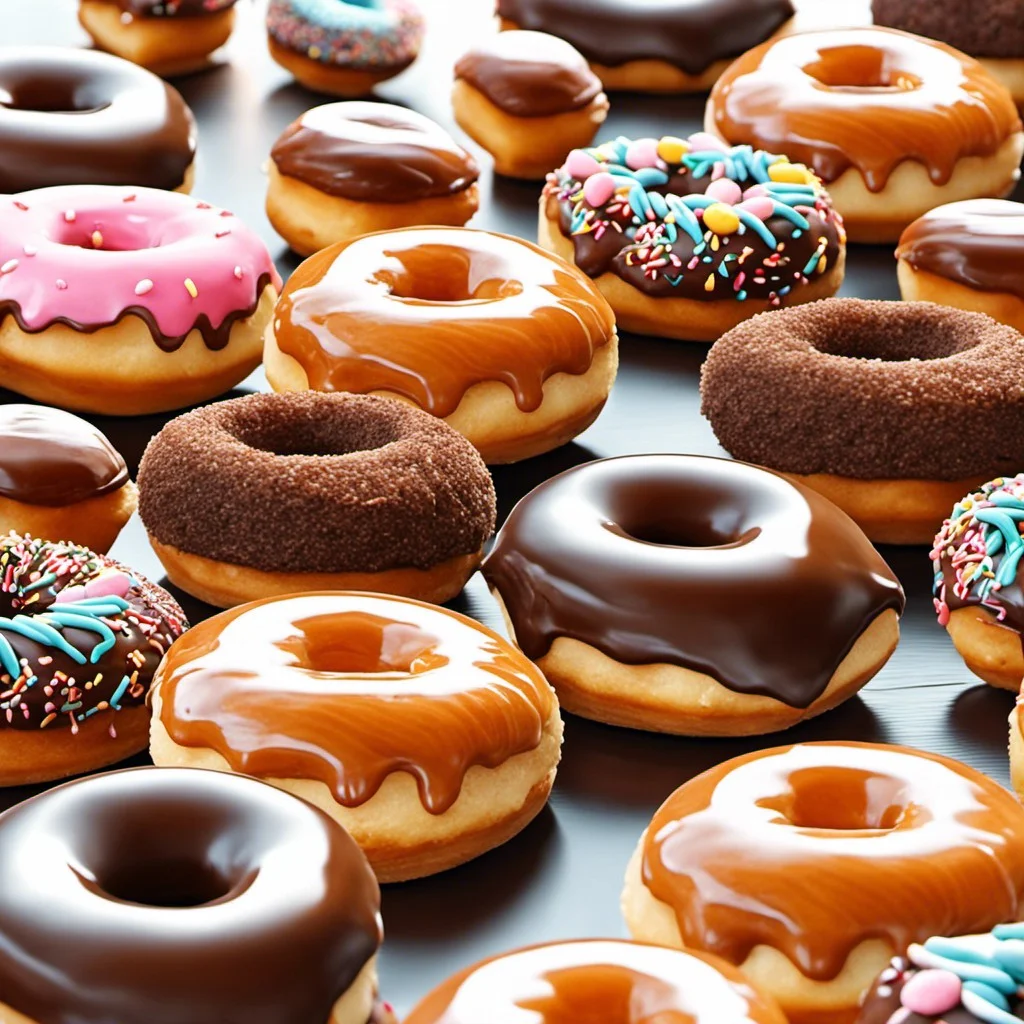 Taking a step towards these delectable sweet treats, the ideal way to prepare infladium-sized doughnut holes is by frying small pieces of dough until they achieve a perfect golden-brown hue. Once they're ready, a dusting of powdered sugar enhances their sweetness, although a creative dip in chocolate or a tangy fruit glaze could also tantalize the taste buds.
Bite-sized makes them perfect for sharing, promising a hassle-free snacking experience during the high-stakes moments of the game. As our love of food goes hand in hand with creativity, you may consider adding a surprise filling – think creamy vanilla custard or raspberry jam.
Remember, presentation is key. Consider placing these enticing gems on a multi-tiered serving tray, mimicking the style of stadium seating. You might also want to think about color coordination – perhaps using colored icing that represents the competing teams.
All in all, these tiny spheres of joy are much more than mere snacks. They are a significant contributor to the overall festive atmosphere of your infladium-themed event. They not only satisfy sweet cravings but also double as an interactive centerpiece, where guests can 'play' and choose their bite-size treats.
Mini Football Sausages in Infladium Dish
Combining savory sausages with a creative presentation, this idea aims to please. To start, shop for cocktail-sized sausages – these are perfect for bite-size snacks.
Then, steam, grill, or roast the sausages based on your preference. Once cooked, arrange them in the shape of a mini football within your infladium dish to play on the theme.
Now, while sausages alone are an easy crowd pleaser, the dish can be enhanced with a selection of dipping sauces. Consider classic mustard, spicy ketchup, or even a tangy barbecue sauce for that extra flavor punch.
With each sauce arranged on the side of the infladium dish, your guests can choose their favorite.
Remember, the key here is simplicity with a thematic presentation – it adds a fun twist while requiring minimal effort. There's no need for intricate cooking skills, just keen organization and a dash of creativity.
BBQ Meatballs in Infladium Serving Dish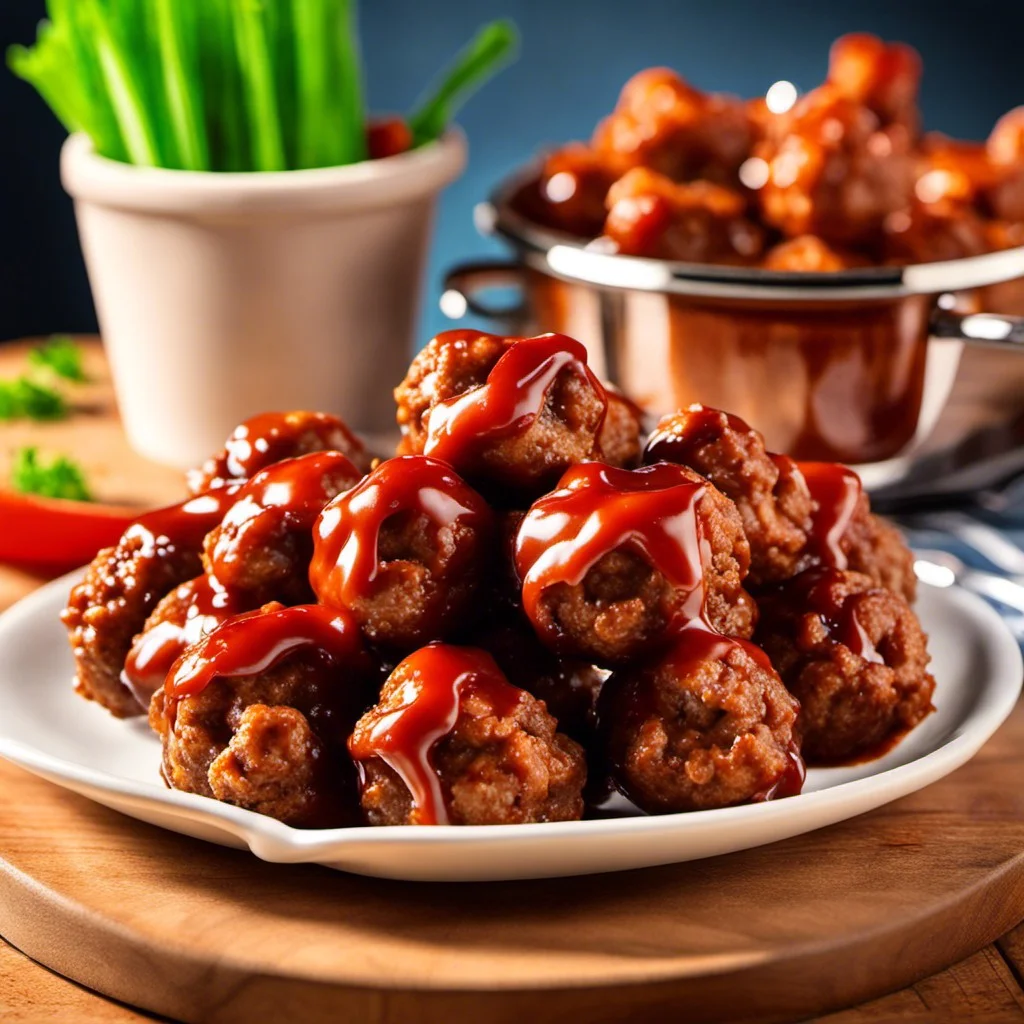 Packing a punch of flavor, these spherical bundles can be kept warm in a slow cooker placed within a section of the infladium, allowing guests to serve themselves throughout the game.
Key points to remember:
1. Opt for a sweet and smoky BBQ sauce to give a nice glaze and robust flavor.
2. Pair the meatballs with toothpicks to make them easy to pick up and eat.
3. Try to keep the size of the meatballs consistent for even cooking.
4. Consider making the meatballs in advance, as they freeze well. Simply thaw and heat in the sauce before serving.
5. As a garnish, a sprinkle of fresh, chopped parsley or crushed red pepper not only adds color to your infladium dish but also a subtle contrasting flavor to the sweet BBQ sauce.
Infladium Cookie Designs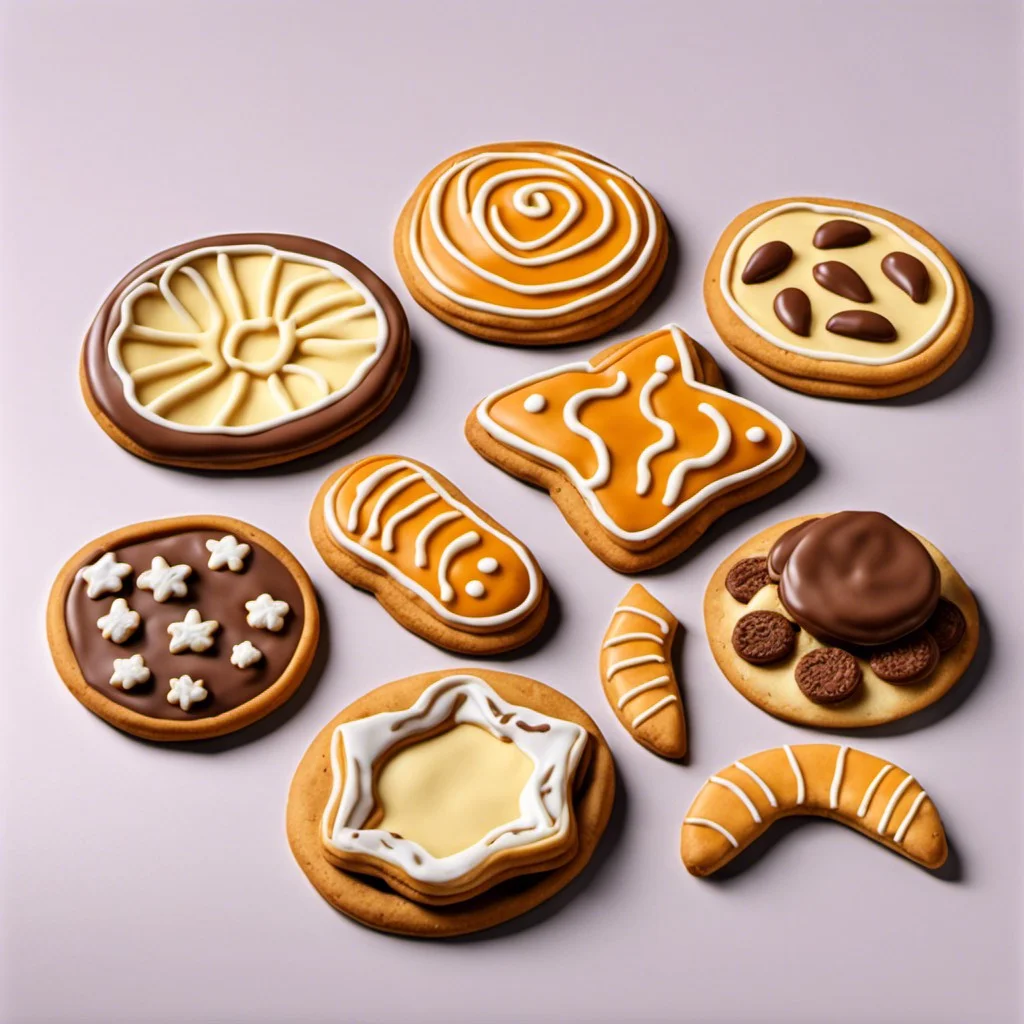 Taking creativity to a whole new level, these sweets are more than just desserts. Start with a basic sugar cookie dough and let your imagination run wild with the design.
Icing colors should align with team pride; use frosting in hues that represent the favorite team.
Make the infladium shape prominent, whether it's the base form or a delicate design on top. Sprinkle decorations can add additional team spirit.
For an added twist, consider mini football-shaped cookies too. Just remember, no matter the design, the taste should always be touchdown-worthy.
These eye-catching and mouthwatering treats will definitely add excitement to your snack table!
Laws of the game state clearly: "there must always be room for cookies!"
Mini Football-shaped Tacos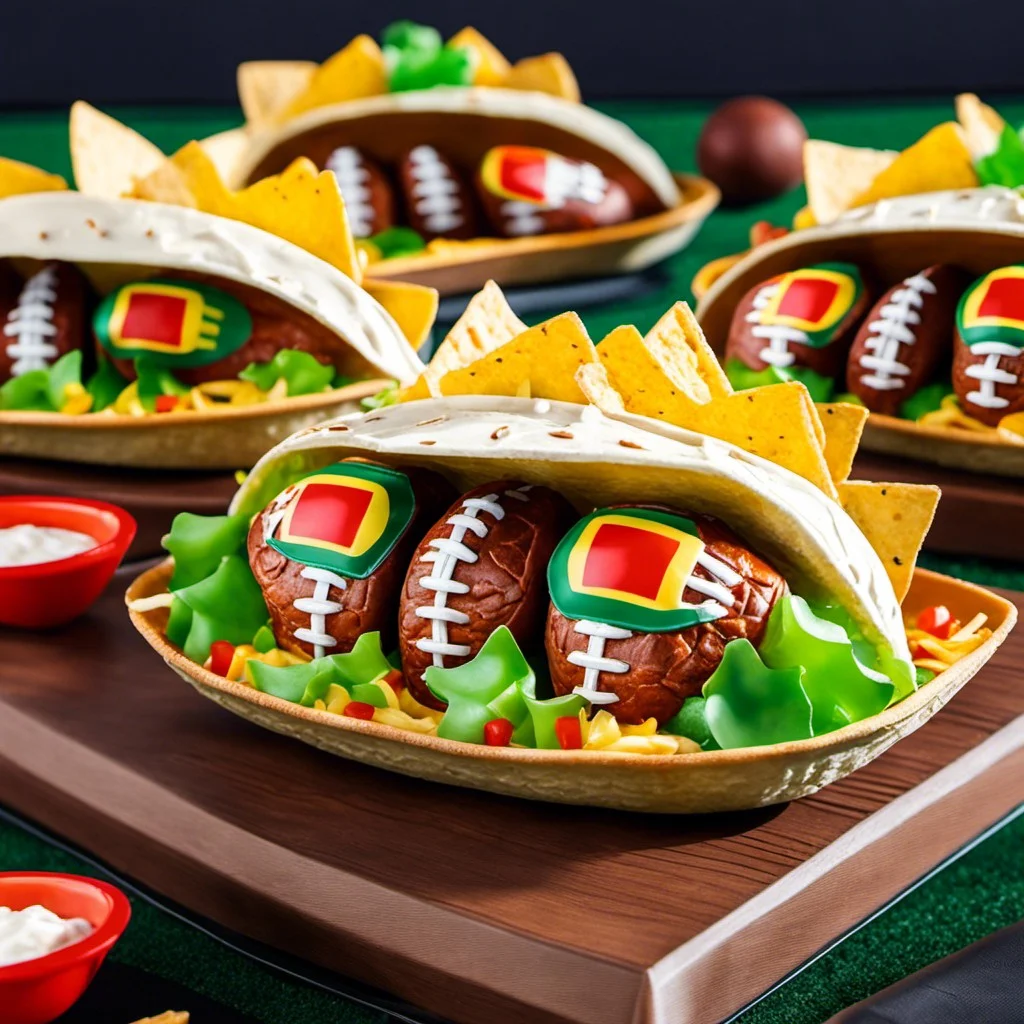 Shaping tacos into mini footballs can have a festive and sporty flair that guests will love. Start with the mini tortillas, easily found in most grocery stores. Fill them with your choice of fillings, whether it's traditional beef or chicken, or a delicious veggie mix for those wanting a healthier option. Season with an assortment of spices like cumin, chili powder, and garlic for added flavor.
The secret to getting that football shape lies in how you fold the tortilla. Instead of the usual half-circle, fold each side towards the center, securing it with a toothpick to create the edges. For the laces, carefully pipe sour cream using a thin nozzle or a ziplock with one corner cut. As a perfect snack for your next sports-themed party, these tasty treats are as visually pleasing as they are delicious.
Remember to cater to guests' varying tastes by providing an assortment of toppings like shredded cheese, diced tomatoes, salsa, and guacamole for them to customize their mini football-shaped tacos.
Infladium Design Deviled Eggs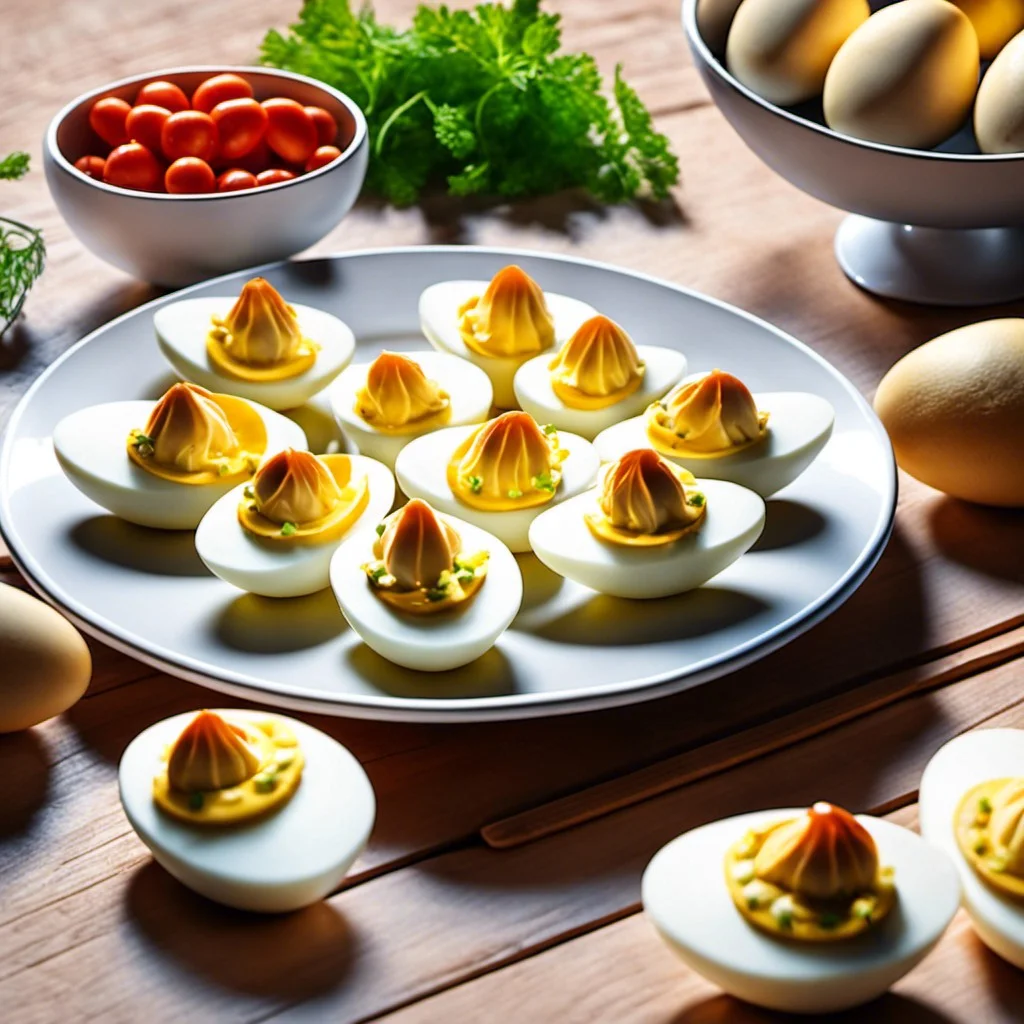 Cracking the perfect balance of creaminess and spice is key. Begin with hard-boiled eggs, halve them lengthwise and remove the yolks. Set the whites aside. Mash the yolks in a bowl, adding mayonnaise, mustard, vinegar, and a dash of salt and pepper for the classic deviled filling.
But here's where it gets exciting: create a football-themed design on each egg using finely chopped chives or green onions representing the laces. Be creative. Add a dash of paprika or cayenne pepper for color and spice.
The eggs should then be refrigerated for at least an hour before serving. Aim to serve these on a long platter to embody an infladium's length. Rest assured, these protein-packed delights will be the talk of halftime.
Ice Cream Desserts in Mini Infladium Bowls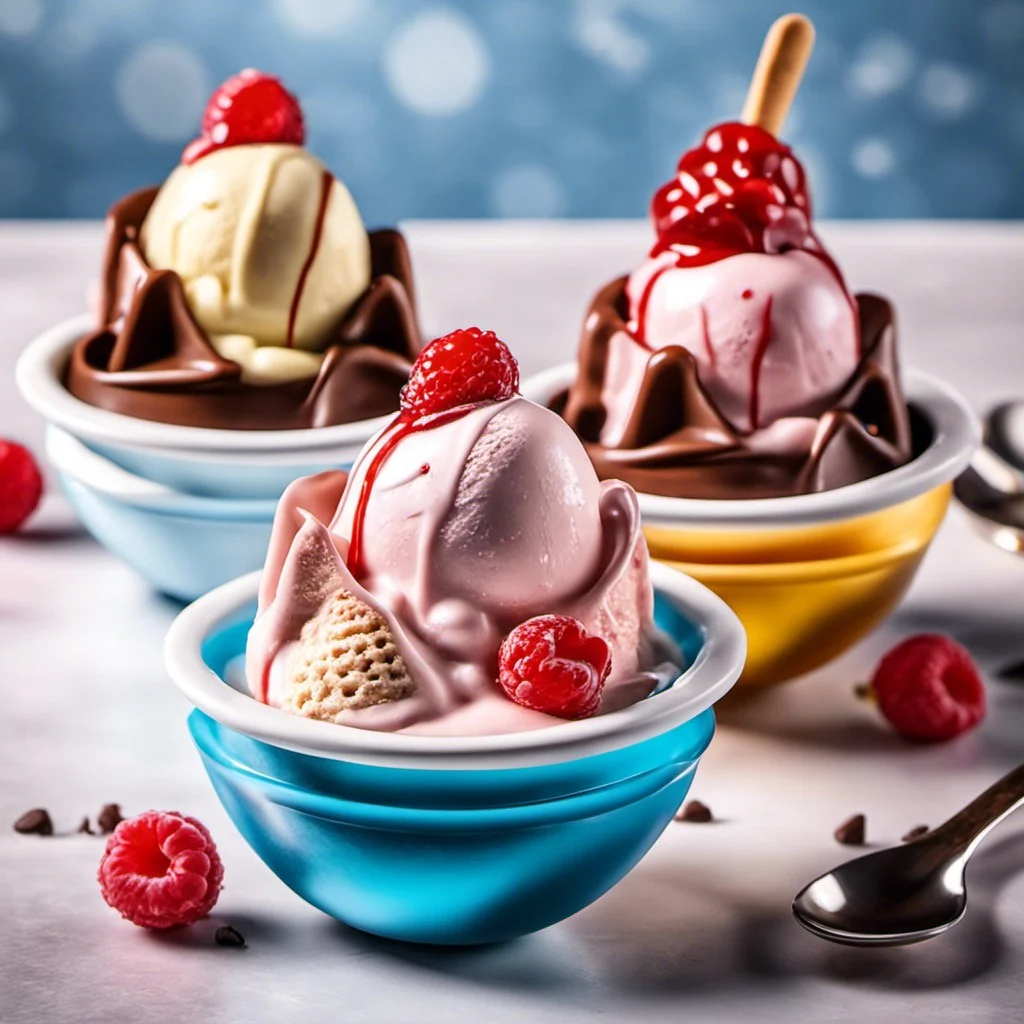 These delightful desserts are simple yet visually impressive. Start by choosing mini infladium bowls to set the 'game-day' theme to your dessert.
For the ice cream, consider going with classic options such as vanilla, chocolate, or even a twist of both.
To play into the infladium theme further, consider using candy or edible markers to create yard lines on the ice cream surface.
In case of dairy-free or vegan guests, opt for almond, coconut, or other plant-based ice creams.
Spice up your ice cream by providing toppings like whipped cream, nuts, sprinkles, and chocolate or caramel sauce.
You could even spice things up with some football-shaped sprinkles or candy.
Remember, presentation is king. Arrange the bowls on a large platter or tray in the shape of an infladium for added fun.
This easy, versatile dessert allows guests to enjoy a moment of sweetness amidst the savory snacks.
It's a cool treat that pairs perfectly with the heat of the game.